-

38

%
Roll over image to zoom in
Click to open expanded view
₹799.00 (-38%)
Best Slippers for Temples, As you can Visit to Temple With These Chappals.
Made out of fibers procured from the bark of a wild bush, Bhang (Cannabis sativa Linn.)
Hand crafted with breathable.
Natural materials, these all-season Pullas are the perfect footwear for Temples and Kitchens.
These Shoes are considered lightweight and warm & are preferred for acupressure effects.
All India Delivery
All Women Knitters. (Women Empowerment)
SKU:
Knitmart-Pullas-1
Categories: Footwear, Pullas
Tags: all-season Pullas, Banjar Pulla, Bhaang ke Pullas, Bhaang ki Chappal, Bhaang Pulla, Bhaang Se Bani hui Pullas, Cannibis Chappal, Cannibis Footwear, Cannibis Grass Footwear, Cannibis Handmade Pullas, Cannibis Himachal Chappal, Cannibis Himachali Pullas Hemp Made Chappal, Cannibis Himachali Slipper, Cannibis Kullu Chappal, Cannibis Kullu Slipper, Cannibis Pahadi Pullas, Cannibis Pahadi Slipper, Cannibis Pullas, Chappal for Temples, Footwear for Temples, Grass Pulla, Grass Pulla Footwear, Grass Pulla Kullu, Grass Slipper Pula, Grass Slippers - Pulla, Hand crafted Chappals, Hand crafted Footwear, Hand crafted Kitchen Chappals, Hand crafted Pullas, Hand crafted Slippers, Hand-made Unisex Himachali Pulla, Handloom Slipper, handmade Himachali Footwear, Handmade Slipper, Hemp Chappal, Hemp Foowear Himachal, Hemp Himachal Slipper, Hemp Pulla, Hemp Slipper, Hemp Temple Footwear, Hemp Temple Pullas, Hemp Temple Slippers, Himachal Hemp Chappal, Himachal Hemp Footwear, Himachali Footwear, Himachali Hemp Pullas, Himachali Pulla, Indoor Handmade Slipper, Indoor Use Hemp Chappal, Indoor Use Hemp Footwear, Indoor Use Hemp Pullas, Indoor Use Hemp Slipper, Indoor Use Kullu Chappal, Indoor Use Pullas, Jute Pulla Slippers, Kitchen Handmade Slipper, Kitchen Use Hemp Chappals, Kitchen Use Hemp Footwear, Kitchen Use Hemp Pullas, Kitchen Use Hemp Slippers, Kitchen Wear Pulla, Kullu Design Pulla, Kullu Traditional Bhaang Chappal, Kullu Traditional Bhaang Footwear, Kullu Traditional Bhaang Pullas, Kullu Traditional Bhaang Slipper, Pahadi Footwear, Pahadi Hemp Chappal, Pahadi Hemp Footwear, Pahadi Hemp Pullas, Pahadi Hemp Slipper, Pahadi Pulla, Pahadi Pulla Footwear, Pahari Hemp Chappal, Pahari Hemp Footwear, Pahari Hemp Pullas, Pahari Hemp Slipper, Pahari Pulla, Poode, Poodhe or Pulla, Pulla, Pulla Chappal, Pulla Chappal For Kitchen, Pulla Shoes, Pulla Slipper, Pullas, Pullas For Kitchens, Pullas For Temple, Temple Use Hemp Footwear, Temple Wearable Handmade Chappal, Traditional Hemp Made Footwear, Traditional Hemp Made Kitchenwear, Traditional Hemp Made Pullas, Traditional Hemp Made Slipper, Traditional Hemp Made Temple Slipper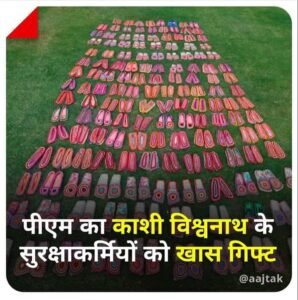 A Traditional Himachali Foot Wear Called Pulla, Pulle, Peru, Pahadi Chappal, Bhaang Ki Chappal and Many More, Which is Loved by Our Prime Minister Sh. Narender Modi and Gifted around 500 Pullas To Priest of Kashi Vishwanath Temple.
These Himachali Pullas are Best Slippers for Temples, As you can Visit to Temple With These Chappals.
This traditional handmade Himachali Footwear is called  Pulla depending on which Pahadi region you're in. Interestingly, the base of the Poodhe are made from the stems of Bhaang (Cannibis) and have been part of Himachali tradition for over a century.
A staple in every Himachali wardrobe, It is a handcrafted, most popularly in upper reaches of Inner and Outer-Seraj.
Pullas are grass shoes which are used as footwear. Grass has been Twisted into a rope and then topped it with a Wool thread upper. This footwear is made out of fibers procured from the bark of a wild bush, Bhaang (Hemp fiber). The upper portion of pullas is made of sheep wool and is decorated with colorful designs using threads while the bottom of footwear is made of Bang fiber. These Shoes are considered lightweight and warm & are preferred for acupressure effects. You can use them as slip ons for the house.
Hand crafted with breathable, natural materials, these all-season Pullas are the perfect footwear for Temples and Kitchens.
Fabric:
Grass has been Twisted into a rope and then topped it with a Wool thread upper.
Additional information
| | |
| --- | --- |
| Weight | 150 g |
| Dimensions | 20 × 15 × 8 cm |